Case Study 3: Retail Industry & Hypermarket
Retail stores are vulnerable to crime such as attacks on staff in the course of robbery, shop lifting and internal theft.  Due to inefficiencies in piece meal security arrangements in stores, particularly in larger superstores, and the cost and management of security personnel, CCTV systems in hypermarkets and supermarkets have become common place.
Over a number of years, new and existing hypermarkets and supermarkets around Malaysia, including East Malaysia have enjoyed lower incidences of theft, employee fraud and vandalism by implementing GTC Integrated CCTV systems and burglar alarm systems.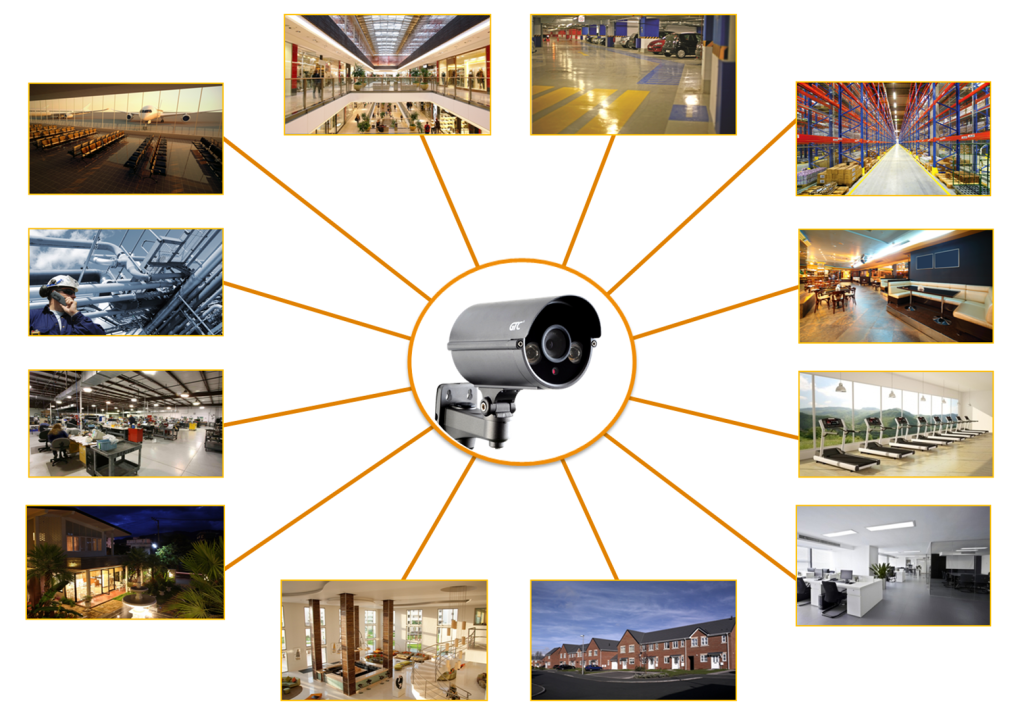 The retail industry loses billions of dollars per year to employee theft and shoplifting. Investing in surveillance cameras is a solutions to your security needs provides long-term benefits such as reduced retail shrinkage, maximized store profits, lowered insurance rates, and ultimately a decrease in the number of theft cases. Security cameras also help instill a safer, more inviting store environment for patrons.
Retailers are forever plagued by the threat of shoplifting and employee theft. IP camera system helps to reduce in-store theft like organized retail crime and shoplifting. Security camera will decline the temptation of shoplifters and employees to steal or engage in unauthorized activities and it can also helps to identify the person who committed the crime with vivid, clear images that are easy to depict.
Every store is different in terms of its size and merchandise layout, but each has an exit and entrance, cash register station, and sales floor. In placing security cameras near high-trafficked and unguarded areas within the store will help reduce the number of retail crimes. At the same time, properly installed retail security systems ensure that shoplifting and employee theft will be monitored and recorded on camera.
Where to Place Retail Security Cameras
Car Park
Cashier Counter
Disposal Area
Entrance and Exits
Loading Bay
Sales Floor
Warehouse
These will be the target areas to place surveillance cameras.