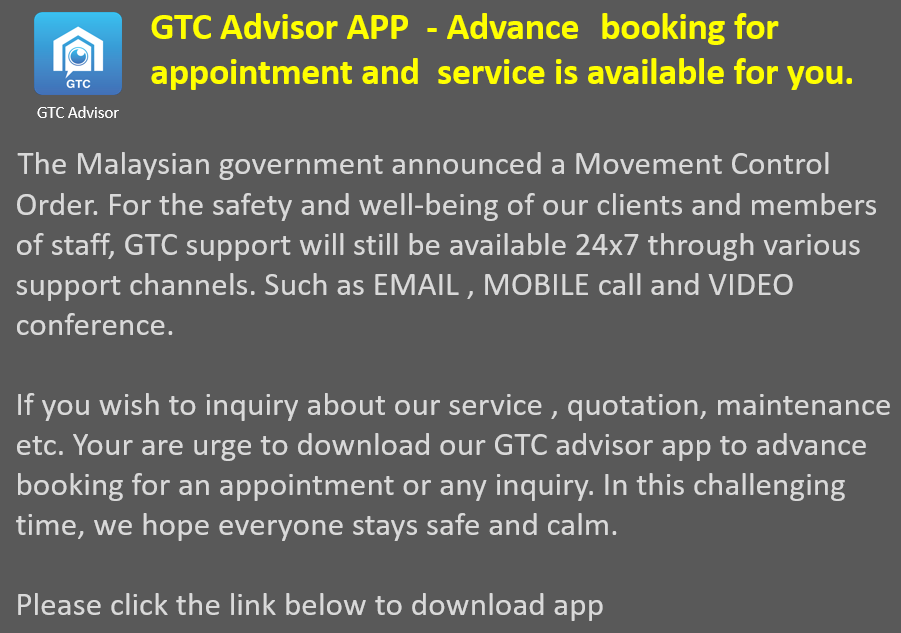 GTC is committed in offering the best service and solutions to meet your personal surveillance needs. Our support team is available 24/7!! Below are our service procedures to ensure the best possible assistance to our clients.

Presales: Customised Solutions
/
– We provide free consultation to understand your unique needs.
– Our consultants will analyse your requirements and design a solution just for you.
– We promise to offer solutions that will satisfy your safety needs.
Installation:
Hassle-
Free
/
– All of our technicians are trained to find the best possible spot to install and maximise the CCTV visual coverage area for surveillance.
– Our installation process is deemed efficient and hassle-free.
– Our technicians will come at your convenience to install and teach you how to use the device.
After Sales: Satisfaction Guaranteed
/
– We promise integrity and honesty  to all of our clients.
– We will keep all of your records private and confidential.
– We offer an 18-month warranty period with 24 hour maintenance service.
– We will conduct a scheduled follow-up service to ensure that your device is working at its optimum level.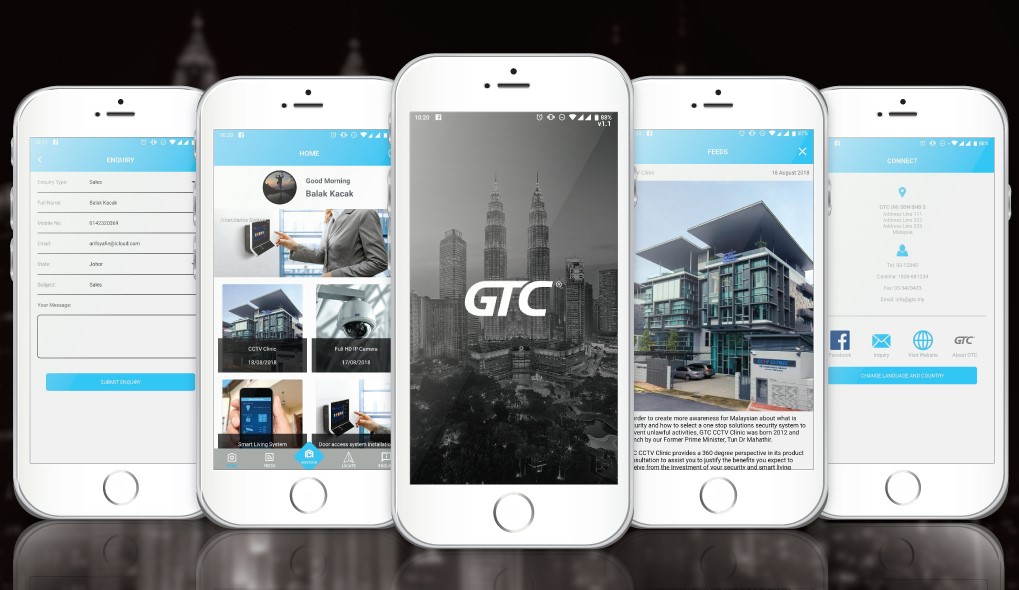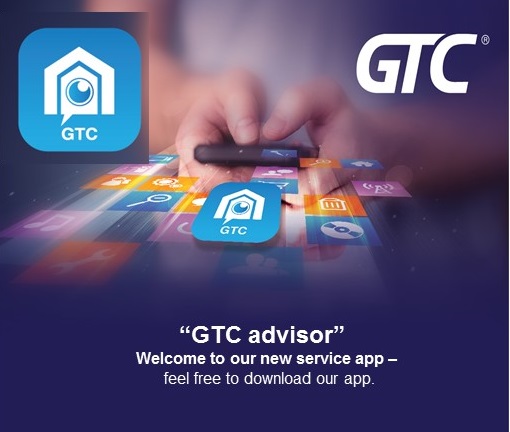 Looking for a security system / surveillance system / smart living system services inquiry and maintenance or repair?
Download GTC advisor app today ! 
---
GTC ADVISOR PROVIDE :
FLEXIBILITY – Flexible time arrangement for service.
NEW INSTALLATION / UPGRADE OF SYSTEM – Upgrade existing surveillance system with competitive price and hassle free
MAINTENANCE/ REPAIR – You can select a one off service or annually maintenance package contract to avoid loss of record evidence of any unwanted activities.
STANDARDS – Our Service standards are compliance with ISO 9001:2015 certified.
SOLUTIONS – Our system and solutions deployed in more than 18 countries, include high rise residential, hospital, government, transportation, commercial buildings etc.
GUIDELINES – Our technical engineer are well train and certified with The Malaysian Skills Certificate (SKM) standard under the Ministry of Human Resource Malaysia
SERVICES AND EQUIPMENT – Our latest state-of-the-art Malaysia made smart system and equipment, ranging from Ai surveillance system, AI secure smart living system, IOT / AI integrated solutions, consultancy, design / supply and installation, and service / maintenance.
Download GTC advisor now from google play / app store