CCTV Surveillance Maintenance Service Contract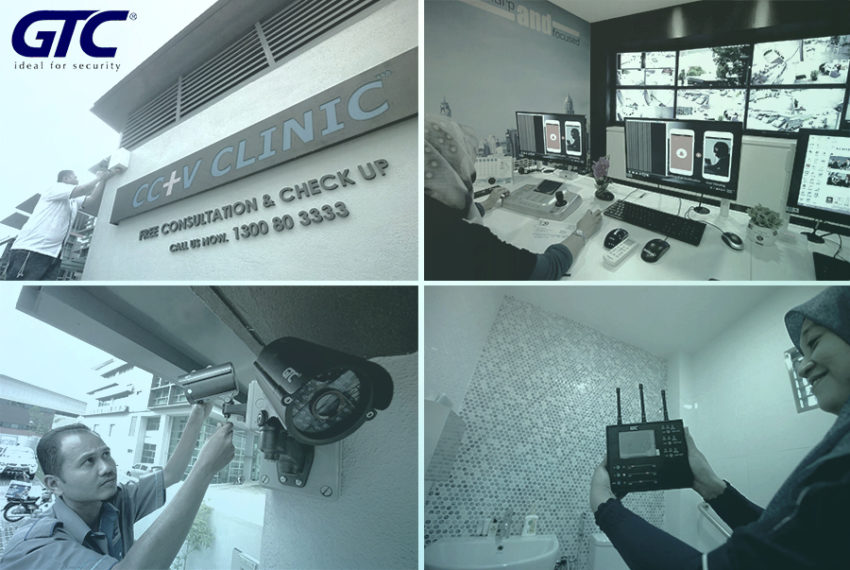 We may realize human need yearly medical check-up, vehicle need maintenance service as per the mileage used. Do you aware your security system needs maintenance and service to ensure the repeat performance for 24 hours / 365 days?
In today's competitive era, quality is a prime concern. Quality output from any equipment depends on equipment's repeat performance. To get repeat performance; input of ongoing maintenance is a key factor.
In order to help our customers in getting the best performance from the security camera, we have introduced the concept of Quarterly Service /Maintenance Contracts for their Surveillance System.
GTC has a team of CCTV expert and security engineers working throughout Malaysia, we provide to you with a surveillance maintenance service plan that best suits your security needs and requirements for your premises. Our service ensures your security equipment and system is working to their optimum performance.
GTC service and maintenance contract are designed to ensure the following:
General Maintenance Tasks
24 hours response technical Support from our customer service team and support engineers.
Quarterly and annual maintenance audit. Equipment cleaning and programming adjustments during inspection. Annual assessment of your security system requirements.
Entitle to a contract price during the term of the agreement.
All work carried out on site or remotely (for configuration management), the Service engineer will also note down any deficiencies in the system and recommend work required to maintain, full, trouble free operation.
System Audit and Testing
Train, educate your staff in handling the system.
Audit of all major components (including cabling and connections where accessible) for signs of deterioration or damage and rectify as necessary.
Cameras – audit as below
Cameras are well connected and are configured for maximum and optimal coverage. Angles are appropriate.
Supporting brackets and towers for signs of corrosion and damage.
Camera bracket fittings and clamping bolts are tight.
Physical condition of cameras and housings for signs of deterioration due to rain, dust and dirt.
Field of view is correct.
Lenses are correctly focused.
Operation of auto-Infra.
Clean housing windows as necessary.
Condition of pan / tilt unit, adjust the proper end stop position and presets where applicable.
Check operation, blade condition and parking position of wiper unit, adjusting stop position if necessary.
Monitors
Ensure the physical condition and cable connection to the cameras.
Checking the operation of controls and adjust for best image.
Controls – ensure in good condition
Wiring is well shielded and protected. Visual inspection of all major components (including cabling and connections) for signs of deterioration or damage and rectify as necessary.
Check physical condition and cable connections.
Check time / date settings and adjust if necessary.
Video / (DVR/ NVR) Digital/Network Video Recording Devices
DVR/NVR system monitoring (audit for system errors, video loss, network connection failure, and other system alerts).
DVR/NVR are well connected and configured for optimal recording experience. Configure motion based or continuous recording options. Data is recorded and stacked so that new data is never overwritten according to the hard disc capacity.
Check hours run indicator and recommend for removal for service as appropriate.
Check condition and operation controls as necessary.
Ensure time / date settings and adjust accordingly.